PACKPLUS D01 FILLING PACKING MACHINE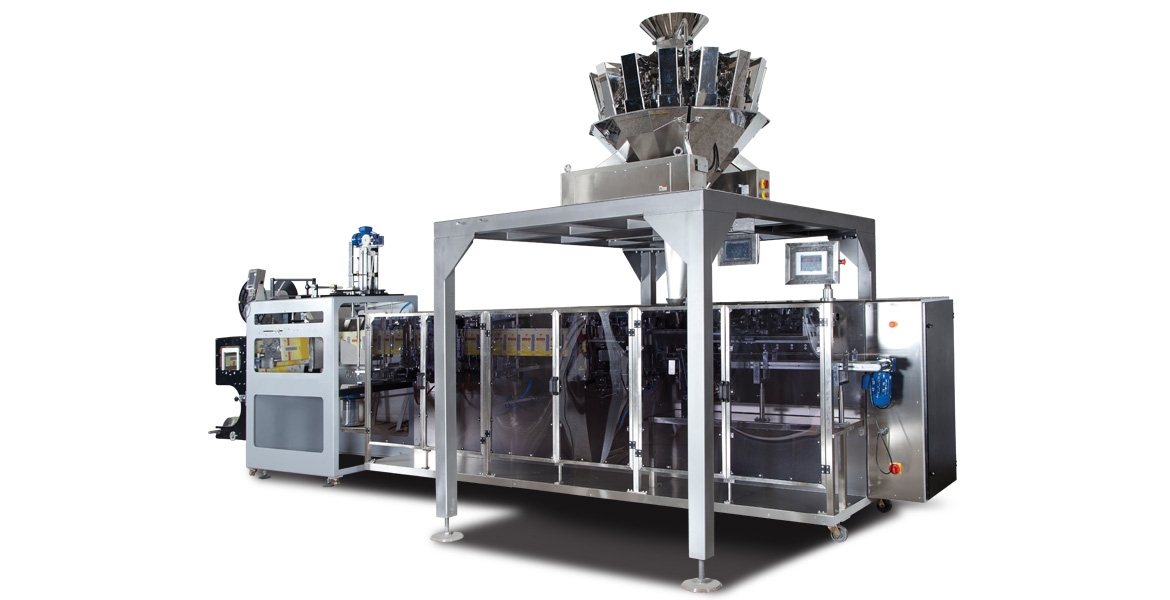 FULL AUTOMATIC HORIZANTAL STANDING POUCH MAKER / FILLING PACKING MACHINE
Technical Specifications
Stand Up (Bottom) Width 60 mm-80 mm
Machine speed 35-45 pieces/minute.
(* Filling speed depends on the type of product to package and weight.)
Height 160 cm (filling unit)
Electrical supply 380 Volt 10 kW/h, 50 HZ three phase
Compressed air Needs 50 l/min, 5 Bar
The shape of the bag Zipped sitting bag (Doypak)
The Packaging Material Pet + PE, PET + Alu + PE, Metallized
Bag width min. 100 mm-Max.
160
mm
Bag Height min. 120 mm-Max.
250
mm
PACKPLUS D01 is a filling system and products to be packaged: Auger filler for powder products such as spices, coffee, powdered soup etc. Wolumetric filler or electronic weigher for granule products such as seed, dried fruits, candy, olive, detergents etc. Liquid filler, for liquids such as juice, olive oil, ketchup, etc.